Meet Our Team of

Financial Consultants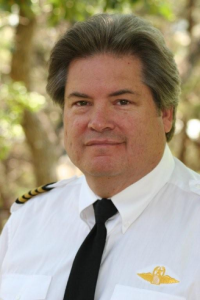 Kaye retired as a Boeing 757/767 Captain in late 2009 after almost 35 years of flying, the last 23 years with Continental Airlines. During his career with Continental, Kaye piloted the Boeing 727, 737, 757, 767, and the DC-10. In 2008, he was elected to the position of Secretary/Treasurer and Director of Communications for the Air Line Pilots Association-Local Council 170 (EWR).
At the time, EWR (Newark, NJ) was the single largest local council in all of ALPA with almost 2,500 pilots. While serving in his elected position, Kaye created, wrote, and edited "The Magenta Line", the weekly newsletter known for its spirited advocacy on behalf of the pilots of Continental Airlines.
Before he retired, Kaye was recruited to open a branch office in Houston, Texas for an investment firm based on the East Coast. In January 2013, he left this firm to start what would soon become Saint Francis Capital. He considers this the best move he's ever made as it freed him from faceless people in faraway offices making decisions for his clients, clients they did not know and had never met.
Kaye is an active supporter of animal rescue efforts in both Houston, Texas and San Luis Obispo, California, where he lives with his family and dogs (same thing). And he doesn't miss flying… at all. Not even turns.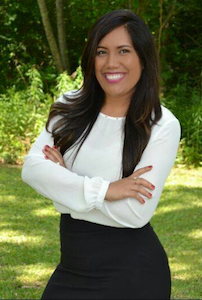 Evelyn and her Houston-based firm SkyTaxes have been associated with Saint Francis Capital since 2014. Her twelve years as a tax specialist to the aviation and railroad industries are an ideal foundation for her work as a tax planner/strategist with our firm.
Her attention to detail, empathy with her clients, and ability to create solutions have helped her establish hundreds of successful client relationships.
A California native and commercial pilot, Evelyn is a proud UCLA Alumna. Away from business, she enjoys golfing, skiing, and spending time traveling with friends and family.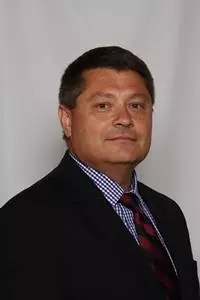 Chris Whatley:

October 7, 1962–October 22, 2015
Chris passed away unexpectedly on Thursday, October 22, 2015 at the age of 53. Chris' legacy, his heart, his soul, will live on in me until I also pass from this earth and into the presence of God. Because Chris was—first and foremost—a teacher, his rules for portfolio construction and management will also live on. Knowing Chris as I did, I believe—aside from his family—this is what he would be most proud of: That his legacy as a teacher would continue to make our work for you a success. For this reason, Chris will forever remain our "Chief Strategist."
Kaye Riggs, Founder and President – Saint Francis Capital
Chris is the chief strategist for Saint Francis Capital. Chris had over 30 years in the advisory industry, working with everyone from business owners to high-net-worth clients and retirees. Chris consulted on portfolio construction and execution with advisors who have a combined $4 billion under management, many at some of the largest advisory firms in the world.
Chris graduated from the University of Georgia with dual degrees in Economics and Finance. For Chris, the wealth management business was not just a vocation but his "advocation," as he worked tirelessly on behalf of his clients. In his free time, he enjoyed studying financial markets and renovating houses.